High Speed Mechanical Roll Feeder Width:100.0mm~700.0mm Thickness:0~3.5mm
Apply CAM mechanism
Reliable and stable feeding
One year quality guarantee
Product Description
High Speed Mechanical Roll Feeder

Structures of the machine
1. Unilateral bearing(Made in Germany)
Embedded in the ultra-carbide, and with roller bearings and wear resistance, It is safety, high precision and long life. The gears are re-grinding by heat-treated HRC600 with high transmission accuracy.
2. Roller wheel
Applies hollow, light weight, small swing inertia, can be stopped immediately, to ensure the accuracy of feed. Heat-treated HRC60. Hard chrome re-grinding, high hardness, excellent wear resistance, long life.
3. Disc brakes(General brake)
Applies advanced clutch to make the two sides fullcontact, long life, good stability, high precision.
4. Reverse facing device
(1)The structure is like the one-way device, can control the wheel with considerable precision, and will not cause the next wheel to have the slightest retrogression phenomenon after the long-term use, the stability and precision is quite high.
(2)Will not lead to condition that down roller reverse when the brake failure and the distance is not correct caused by the residual oil spilled during the stamping,
(3)It is not easy to exist high temperature。
(4)Comes with super-carbide and rollers, which are not easy to wear.
(5)The action way is the circular motion of the roller, rather than the straight motion of the four guide posts, so there will be no bite-killing.
(6)The twisting power required for small friction is reduced, and the rotating mechanism is less likely to be damaged.
(7)The reverse device can be configured at a speed of up to 30 m/min, generally 20 m/min, and increases 50% efficiency .
(8)Special structure, increased service life.
Advantages
1. Continuity: continuous processing for multiple engineering
2. High speed: up to 600 times per minute
3. Universality: regardless of the width and thickness of the material, just adjust the feeder to fit the mold can be used.
4. Simple and practical construction.
5. Low failure rate and easy maintenance.
Form
Single type: suitable for coil (thickness of 0.15mm or more) single product or continuous punching products.
Double: suitable for coil(thickness 0.15mm or less) short-foot material, single-product continuous punching products.
Feeding accuracy
Depending on the number of swings and the length of the feed varies (generally its accuracy is 0.03m), if the end of the road positioning, but also can get 0.01mm accuracy.
Product Description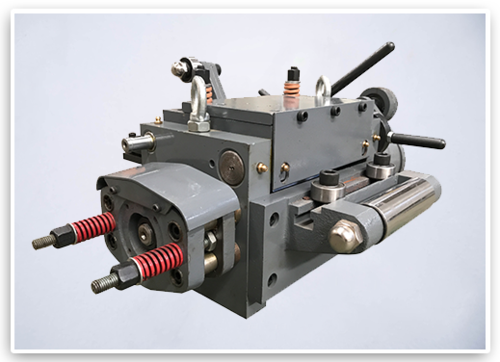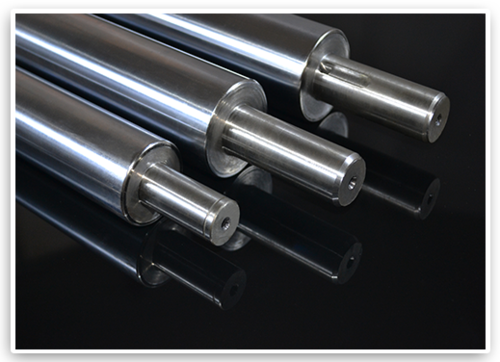 ·Structures
The unitasis is assembled and all components are secured with high-strength screws. No welding parts, convenient for future repair and replacement of accessories, saving time and cost.
The left and right panels are made directly of liquid metal casting and are adaptable and can be used for a variety of alloy molding, flexibility is good.
The overall structure is compact, the occupied area is small, the installation is simple and convenient.
·Feeding roller
1. Corrective wheel is made of solid bearing steel, medium frequency after thickening electroplating treatment, surface hardness is not lower than HRC58 ensures that the material is durable.
2. Applies GCr15 forge round steel , after preheating (globeded annealing), followed by grinding, milling, After medium frequency treatment, coarse grinding cold stabilization, then fine grinding, and finally electroplating.Maximum assurance Precision, concentricity, finish and hardness, extend the service life of the corrective roller.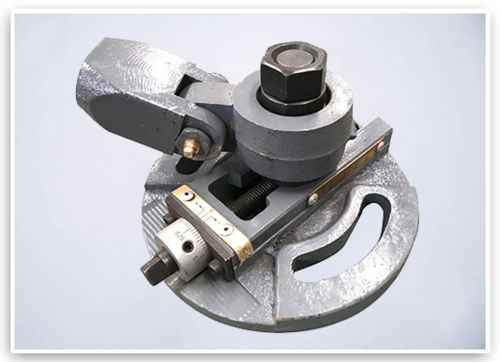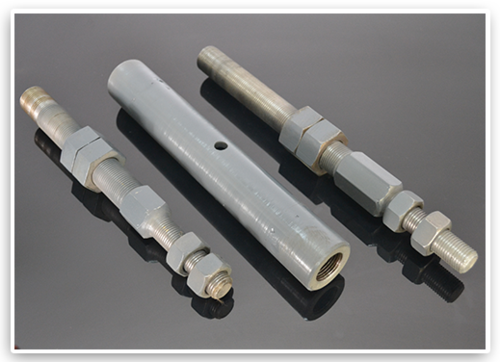 · Eccentric disc
Applies casting iron, adaptable, flexible, not easy to break.
The cross joint is compactand, with NSK imported bearings and runs smoothly without a cadon.
The scale wire rod is made of high-strength material for smooth adjustment Eccentric disc with multiple scales as a whole for easy adjustment
· Pull rod
The mid-section of the pull rod is processed with a seamless tube and the material is highly hard.Two ends of the wire rod with round steel by the lathe finishing, to ensure that the processed workpiece in the middle section fixed tube fit to ensure stability during operation.The pull rod installation is easy to collect blood, two-way with double nuts for fixing, to prevent the two ends of the wire rod in the use of Increased safety due to long-term jitter in the process
Specification
| | | | | |
| --- | --- | --- | --- | --- |
| Model | Strip Width (mm) | Stroke.Max(mm) | Strip Thickness (mm) | Material Line Height (mm) |
| LH-105NS | 100 | 50 | 0-1.6 | 55-100 |
| LH-205NS | 200 | 50 | 0-1.6 | 55-100 |
| LH-255NS | 250 | 50 | 0-1.6 | 55-100 |
| LH-305NS | 300 | 50 | 0-1.6 | 55-100 |
| LH-405NS | 400 | 50 | 0-1.6 | 55-100 |
| LH-505NS | 500 | 50 | 0-1.6 | 55-100 |
| LH-605NS | 600 | 50 | 0-1.6 | 55-100 |
| LH-138NS | 130 | 80 | 0-1.6 | 60-120 |
| LH-1310NS | 130 | 100 | 0-3.5 | 70-140 |
| LH-2010NS | 200 | 100 | 0-3.5 | 70-140 |
| LH-1315NS | 130 | 150 | 0-3.5 | 70-140 |
| LH-2015NS | 200 | 150 | 0-3.5 | 70-140 |
| LH-5010NS | 500 | 150 | 0-3.5 | 70-140 |
| LH-6015NS | 600 | 150 | 0-3.5 | 70-140 |
| LH-1320NS | 130 | 200 | 0-3.5 | 70-140 |
| LH-2020NS | 200 | 200 | 0-3.5 | 70-140 |
| LH-7020NS | 700 | 200 | 0-3.5 | 70-140 |
| LH-7030NS | 700 | 300 | 0-3.5 | 100-190 |

LH Technical Parameter.PDF