C Type High Speed Press Machine metal sheet stamping machine ( 30 Ton, 45 Ton, 60 Ton )
Performance Feature

Body material: used with high strength casting, hard chrome plated to make sure of high precision.
Lubrication system: special structure with automatic closed lubrication, special industrial design so those main bodies,get quicker natural cooling.
High precision processing equipment, strict processing guarantee, many kinds of filtration system to make sure of coefficient kinetic friction <0.03.
Equipped with reverse dynamic balanced device to realize high speed operation and prolong useful life of main parts.
Microcomputer control system: display working status and fault. Top dead center control to remove fault easily.
Air pressure system: use with standard parts to make system stable.
Adjustment mould operation control system, separate structure and function to be safer, stable and precision.
For main system (air, lubrication and air pressure locked) equipped with pressure show and pressure switch protector device more stable.
Use with force cooling circulation system in the main parts to prefect transfer mechanism, meanwhile prolong useful .
Equipped with location direction for direction device to be more precision, easy test and repair.
Product Description
Technical Parameters

Model
C-30
C-45
C-60
Capacity
30T
45T
60T
Stroke of slide
20mm 25mm
30mm
20mm 30mm
40mm
25mm 30mm
40mm
50mm
SPM
200-1000
200-900
200-800
200-800
200-700
200-600
200-800
200-700
200-600
200-500
Die-Height
190-220mm
210-240mm
220-270mm
Bolster
620x300x76mm
700x430x95mm
950x470x115mm
Area of slide
320x220mm
450x340mm
540x380mm
Slide adjustment
30mm
30mm
50mm
Bed opening
100mmx300mm(400mm)
100mmx400mm(500mm)
100mmx550mm(610mm)
Motor
5.5KWx4/380V
7.5KWx4/380V
11KW x4/380V
Gross weight
2909KG
4852KG
9000KG
Lubrication
Forceful Automation
Forceful Automation
Forceful Automation
Lubricate electrical engineeri
1/4HPx4P/380V
1/4HPx4P/380V
1/4HPx4P/380V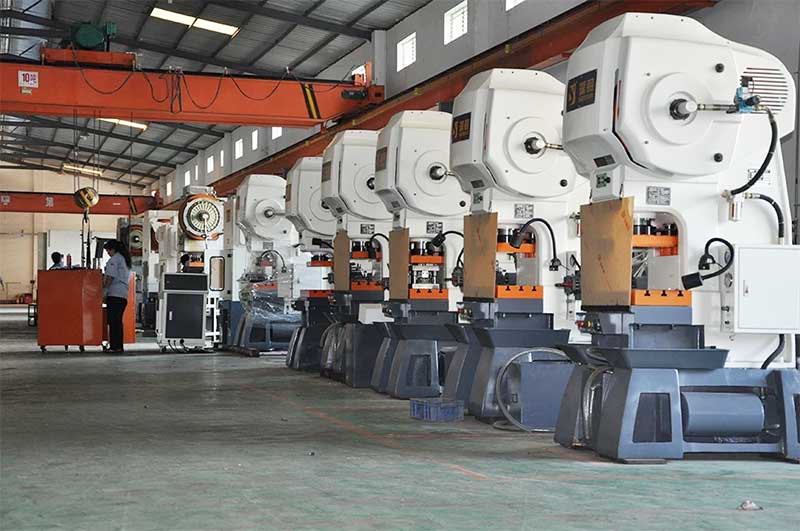 C-type Technical Parameter.PDF