Punch high-strength plate three-in-one feeder application trend
Stamping is an important forming method in modern manufacturing industry, which is widely used in automotive, aerospace and shipbuilding industries.But in the stamping process, there are many technical problems. For example,many materials of high-strength and high-tension plates will rebound after leveling. It not only affects the dimensional accuracy of parts, but also brings many inconveniences to later assembly.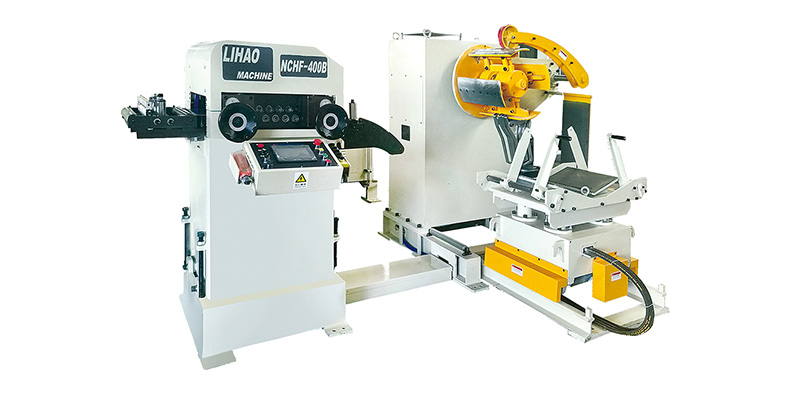 According to the roadmap of energy-saving and new energy automobile technology in China, it is required that the vehicle weight in 2020, 2025 and 2030 should be reduced by 10%, 20% and 35% compared with that in 2015. By 2030, the application proportion of high strength steel will increase dramatically. The amount of aluminium used for bicycle exceeds 350 Kg, the amount of magnesium alloy used for bicycle is 45Kg, and the amount of carbon fiber used for bicycle is 5%.Body lightweight is also an important technical path to save energy and reduce consumption.
It will bring investment opportunities to pay attention to the increase of bicycle consumption of aluminum alloy, magnesium alloy and carbon fiber.
With the development of lightweight vehicles, the use of high-strength sheet materials has increased.For the machinery industry, it is an inevitable trend to develop machines adapted to high-strength sheet materials.At the beginning of this year, our company received an order from a supplier in Guangdong for a 1300mm large uncoiler&straightener&feeder 3 in 1 with a 1250T large punching machine. The material was DP780, which was a high-strength board. Our company has previously studied the high-strength force board, so the machine was specially designed.
There are 9 flattening rollers on the upper 5/lower 4, and 3 sets of back pressure rollers are added on the upper and lower sides. The servo motor is enlarged and driven by the reducer. At present, the machine has been commissioned, and the leveling effect is unexpectedly good.
In recent years, the trend of automotive "lightweight" has become more and more obvious. More and more new materials are used, such as high strength steel, aluminum alloy, magnesium alloy, and some light alloys. The prominent problem of high strength steel in stamping process is the big rebound.
We have invested a lot of R&D in high-rise panel for a long time, and have achieved some results. At present, DP780 material leveling effect is very good, which has been highly praised by customers. In the future, we will invest more money in R&D for the stronger board.We have been adhering to the "quality-oriented, service-oriented" corporate purposes, with a special design philosophy, strict quality control, perfect after-sales service to create value for customers, and achieve common development with customers!