Pneumatic Feeder Air Feeder ( 1C~7C ) Width: 50.0mm~250.0mm Thickness: 0.5mm~2.5mm
Rigid & Strong Structure
High Pitch Accuracy
Low Air Consumption & Inexpensive
Simple Installation
Product Description
Air Feeder
Features:
1. High efficiency, low friction valve, increase speed efficiency
2. All the seals are imported from Japan
3. The novel floating rod adopts a two-position three-way valve structure, the problem of easy air leakage in the position of floating rod is completely solved.
4. Low failure rate,adopts 45 degree steel by CNC finishing, so it is not easy to have problems.
5. Minimal floor area, simple structure and easy to installation.
6. The operation process is stable and the feeding accuracy is high.
7. Compact overall structure,with high precision and fast speed;all machines will go through strict test before shipping.
8. Any size and length can be customized.
Product Description: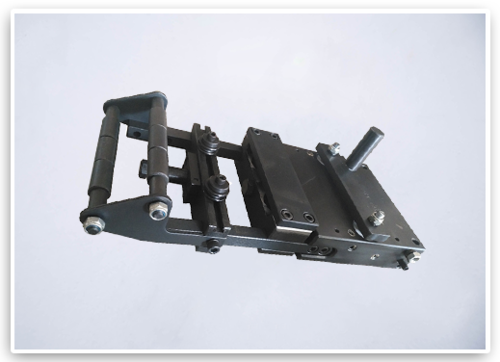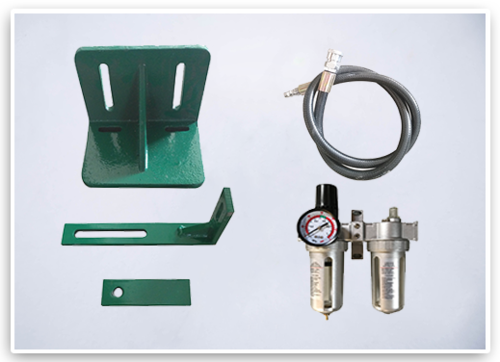 ·Main process
1. The central hole of the main structure is by grinding firstly then electroplating , so as to better ensure its roundness and straightness, which thus enable the core shaft to run smoothly.
2. After processed, the main structure goes through anti-corrosive treatment, and then it is cleaned through ultrasonic wave before assembled so as to guarantee trouble-free when processing leftover materials.
3. The guiding rail is processed through hard chrome plating finish after going high tensile steel heating process. The connection between mobile part and guiding rail goes through accurate grinding so as to make machine moving and its motion flexible and stable.
·Fittings
1. Replaceable directional valve adopts large rounded corner structure,the inner hole is polished by mirror, which greatly improves the feeding speed of feeder and the service life of the sealing ring.
2. Adopting two sets of pneumatic buffers,it can automatically absorb the inertial impact in the process of using the air feeder, effectively reducing the vibration and noise.
3. All screws are installed with high strength press oxygen adhesive , so that they will not be loosened by the shock o of long time use, and can achieve a good sealing effect.
Equipment models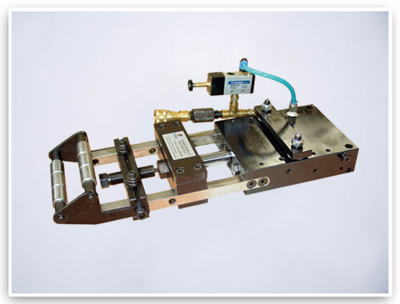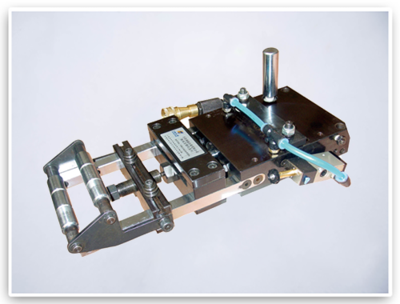 ·E type solenoid valve standard model
Suitable for short stroke of press machine, or too long feeding length.
·R type solenoid valve standard model
For high precision feeding, use electromagnetism valve to slack fixed clamp to correct error.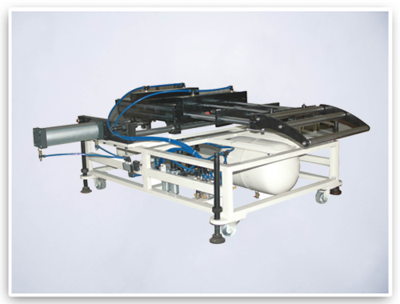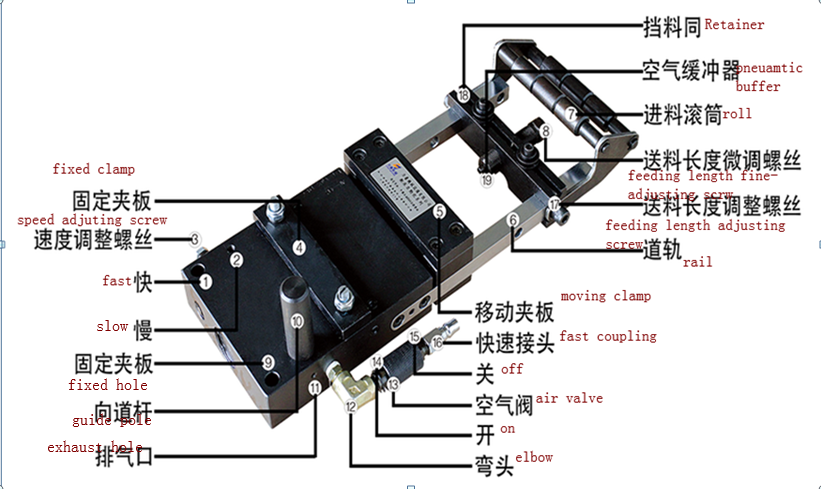 ·Left and right zigzag style
Suitable for various forms of parts processing, can save more than 1/2 of the material. The support adopts direct bearing, cooperates with the circular rod slide, no noise, high wear resistance, light load, rapid displacement, and shorten the feeding time. Choose feeding time by electronic control. Simple operation, easy maintenance, high accuracy.
Specification:
| | | | | |
| --- | --- | --- | --- | --- |
| Type | Strip Width Max. | Stroke max. | Strip Thickness Max. | Max. Stroke/min |
| AF-1C | 50mm | 50mm | 0.5mm | 250 |
| AF-2C | 65mm | 80mm | 0.8mm | 200 |
| AF-3C | 80mm | 80mm | 1.2mm | 180 |
| AF-4C | 100mm | 130mm | 1.5mm | 130 |
| AF-5C | 150mm | 150mm | 2.0mm | 100 |
| AF-6C | 200mm | 200mm | 2.0mm | 50 |
| AF-7C | 250mm | 250mm | 2.5mm | 50 |

Air Feeder Machine Technical Parameter.PDF