Decoiler,also known as feeding rack,uncoiler and winder, is suitable for continuous stamping of various metal and non-metal coils. Like feeder, it is also indispensable equipment in production workshop. In order to give you a deeper understanding, the following will introduce its types and characteristics.
Uncoiler can be divided into three types: light uncoiler,heavy uncoiler and double-head uncoiler, and two types of metal bar conductive induction and electronic fretting induction.Different types of equipment can be selected according to the weight of product coil.It can be divided into two forms: dynamic and non-dynamic.Customers purchase according to their own needs, so as to achieve the goal of cost saving.
Light uncoiler: It is suitable for stamping coil with light,narrow and small inner and outer diameter. With its small size, simple structure, convenient installation, stable operation and affordable price, it is favored by small processing enterprises, and also becomes the most used uncoiler.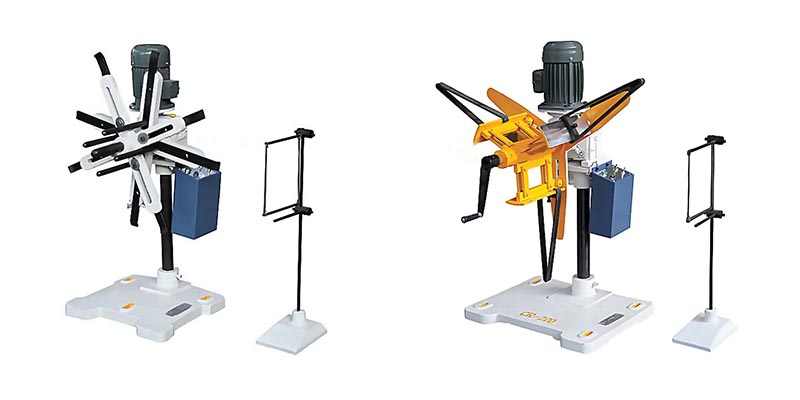 Heavy uncoiler: It is suitable for heavy, wide, large inner and outer diameter coils.It has a large load capacity and a wide range of applicable specifications.
It can also be equipped with special pressure equipment such as pressure arm, hydraulic expansion method, oil pressure material feeding method and motor speed control to meet the needs of heavier processing.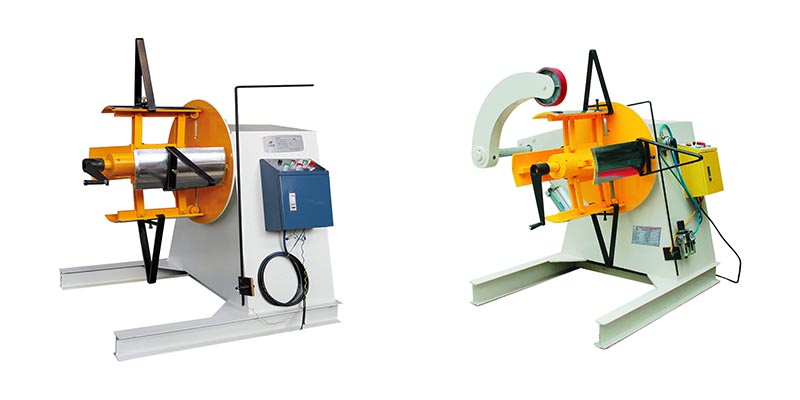 Double-head uncoiler:It adopts two-sided symmetrical design, and each uncoiler is controlled by a separate electric control box. The double-head uncoiler effectively saves refueling time and improves production efficiency. It can be used together with the straightening machine. It also can be equipped with motor and electric control to change into a dynamic uncoiler.There are two expansion modes: manual expansion and hydraulic expansion. If the material is narrow, the left and right displacement type can be selected.This model is suitable for punching products with fast speed such as stator, rotor and ET.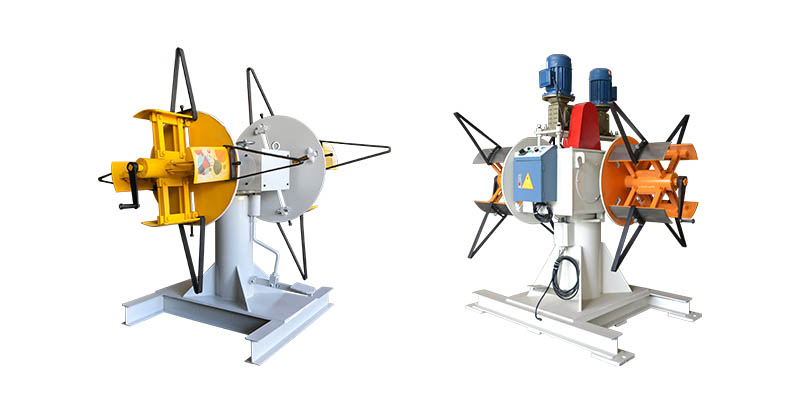 The uncoiler is not only suitable for feeding all kinds of coils, but also can be used as material collection,and can be switched at any time between feeding and collecting.
Except for the light uncoiler,the rest can be customized according to the needs of the enterprise, which can reduce the cost for the enterprise and truly meet the requirements.
As a dedicated feeder manufacturing enterprise, Lihao Machinery is committed to research and development of products more in line with market demand.The current products include: air feeder, high-speed roller feeder,uncoiler,leveler,NC servo feeder,uncoiler&straightener 2 in 1, zigzag feeder,uncoiler&straightener&feeder , etc., which can meet various needs of enterprises.
The company's products are widely used in home appliances, automobiles, hardware, electronics and other fields, and have been well received. The company vigorously expands the marketing market, only to provide better products to enterprises. The subordinate offices are located in the Pearl River Delta and the Yangtze River Delta region. The company has also established an overseas trade department, and its products are exported to North America, the Middle East, Southeast Asia, the European Union and other countries.
The material rack is part of many products. For more product details, please visit our official website for viewing. If you have any equipment or technical problems, please feel free to contact us. We will provide technical support free of charge.